Thursday, August 18, 2005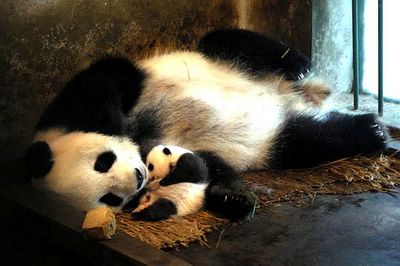 I grew up in Hong Kong with the very talented Keith Macregor, who morphed into "Cameraman" and snapped some of the best shots of Hong Kong of the 1970s and onwards.
He has just sent me 4 shots of dangerously cute baby Pandas of which I can't resist shoving up two, but have posted the full set in my Grimobo nik in flickr.
Trivia: I have mixed feelings for my buddy.
K is a dead ringer for Wedding Crashers' Vince Vaughn and was by far the smoothest of smooth jeunesse dorée of our Hong Kong ratpack.
He got all the girls.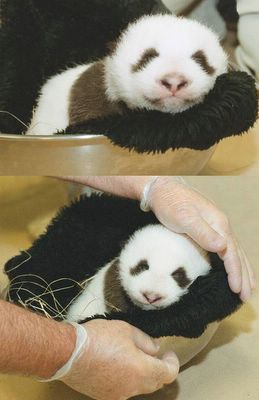 I'd roll up to a party in my finery and 6-pack abs and honey tongue, check out the talent and then whip out the guitar and start strumming.
Natch, all the prettiest girls swooped round but my goof was to play a song too far.
When I should have been setting the geetar aside and moving in for the kill, I just kept on playing. Bloody fool.
Keith had the pick of the night gathered right there, so in he moved, and the next time I looked up, the bird had gone.
Serves him right if he's reduced to snapping pandas. Karma.
Links to this post: